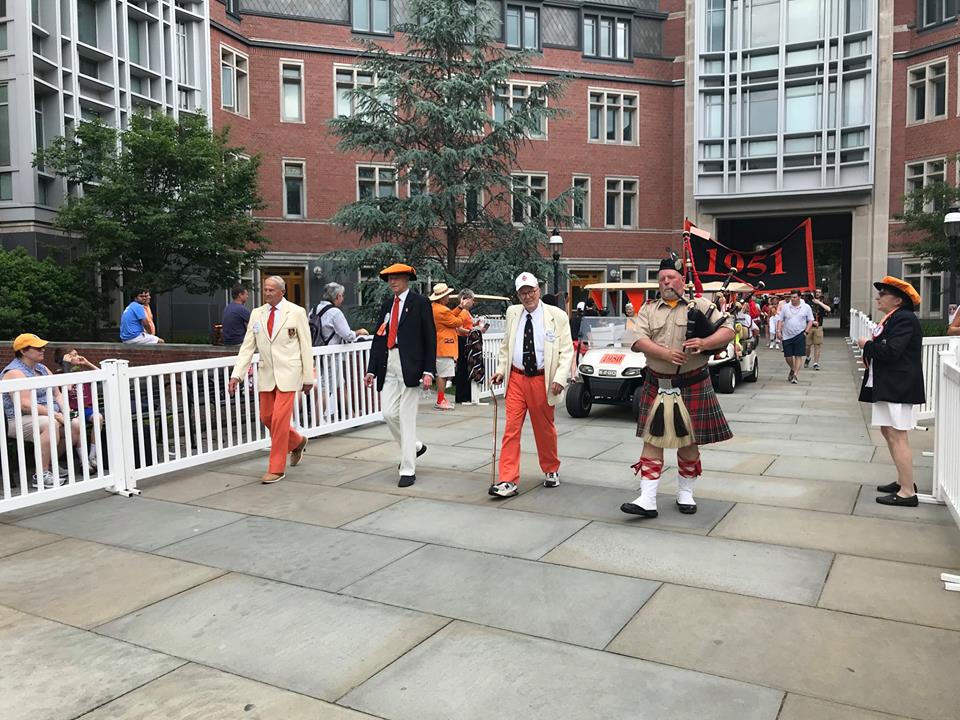 Bill Haynes, Charlie Rose, Bill Campbell, our Piper playing The Artillery Song, Schluters in the golf cart.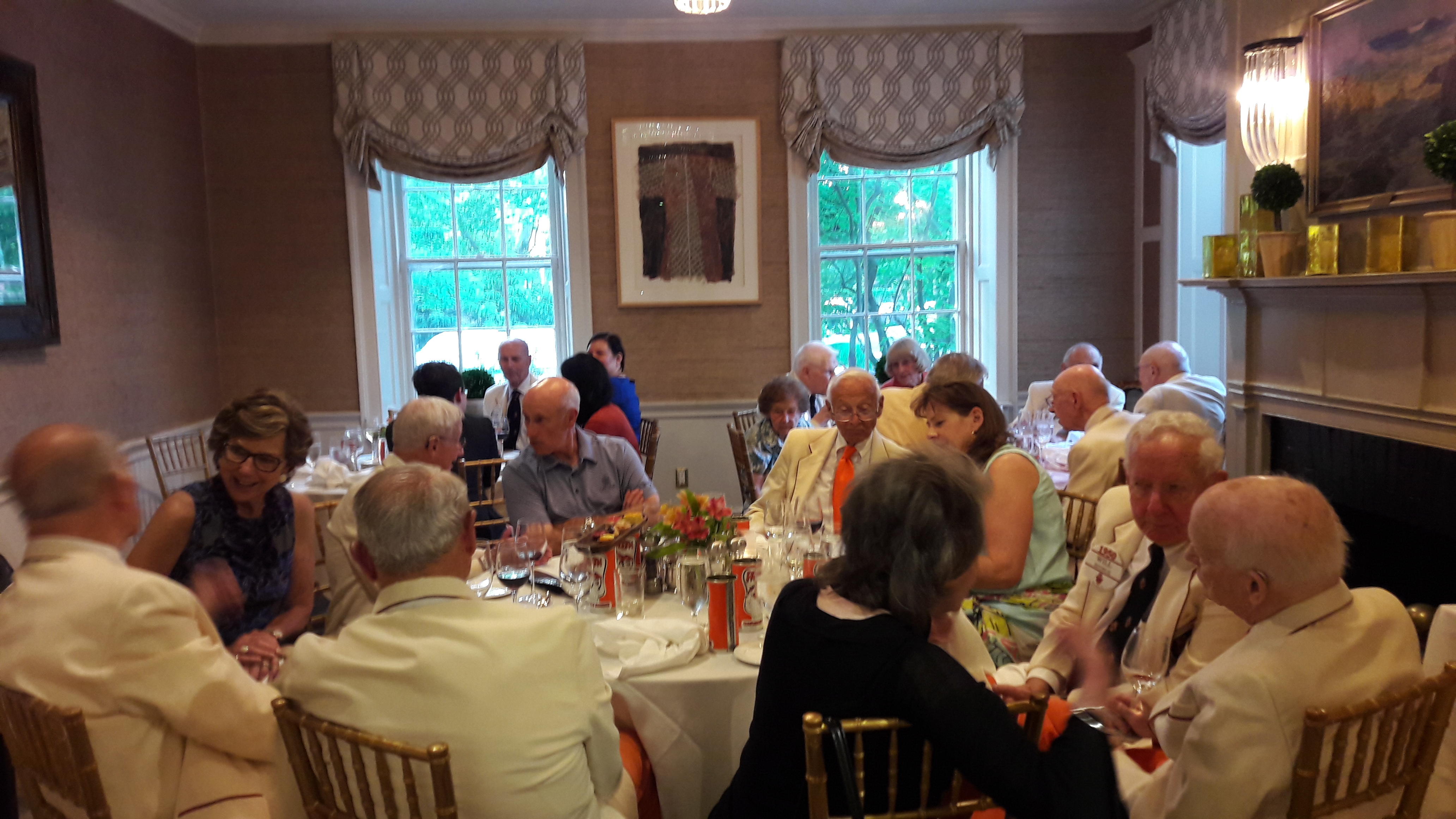 We're not old, we're dignified.
.
It rained on Alumni Day. Surprise. Actually, it Princeton-ed.
In attandance were Jean Fox, Bill Haynes and Charlie Rose. The awards speaches by Daniel Mendelsohn *94 and Charles Gibson '65 were among the best ever. Worth the price.
See you at Reunions!
Your hardworking executive committee had a meeting on 5 Feb 2018.
We did some long range financial planning. At our age "long range" has a limited meaning.
We have a room at the Nassau Club for Reunion Friday night. The club will probably be about $85 each, with everything. Carts can take us up there. I have already reserved an excellent piper. Sat night should be at the Schiede party, and you can't beat the price. The option is Forbes where we would be part of the 65th class dinner. Nice people, but not us.
David observed that we do not need a fancy directory for our 70th. Al volunteered to format it. Dottie can provide and Excel sheet with all sorts of class info.

Charlie
.
-
NOTES. We do not list email addresses on this web site, since they are not password protected. You can get addresses for classmates who have listed them with Alumni Records by clicking on Tigernet.
The Web Manager is Charles H. Rose '50.
Logo and page design by Alfred Abbotts '50.
Page update 23 March 2004
©2004 The Princeton University Class of 1950.
This page was created by and for the Princeton Class of 1950.
The contained information is intended to be used for individual communication of a personal nature among Princetonians.
Use of this information for any other purpose is prohibited.
The Class of 1950 is solely responsible for the content.
Although every effort is made to keep the information accurate, it cannot be guaranteed.